Theworld shall miss the poignant violin recitals by the music maestro, TNKrishnan.
New Delhi November 4 dmanewsdesk: It seems that it was only the other day we were all together at the India International Centre to honor the cultural luminary TN Krishnan with the Legends of India Lifetime Achievement Award. The celebrated seventh-generation Carnatic musician was awarded not just for his extraordinary performances, but also a record of inspiring, training and teaching the younger generation.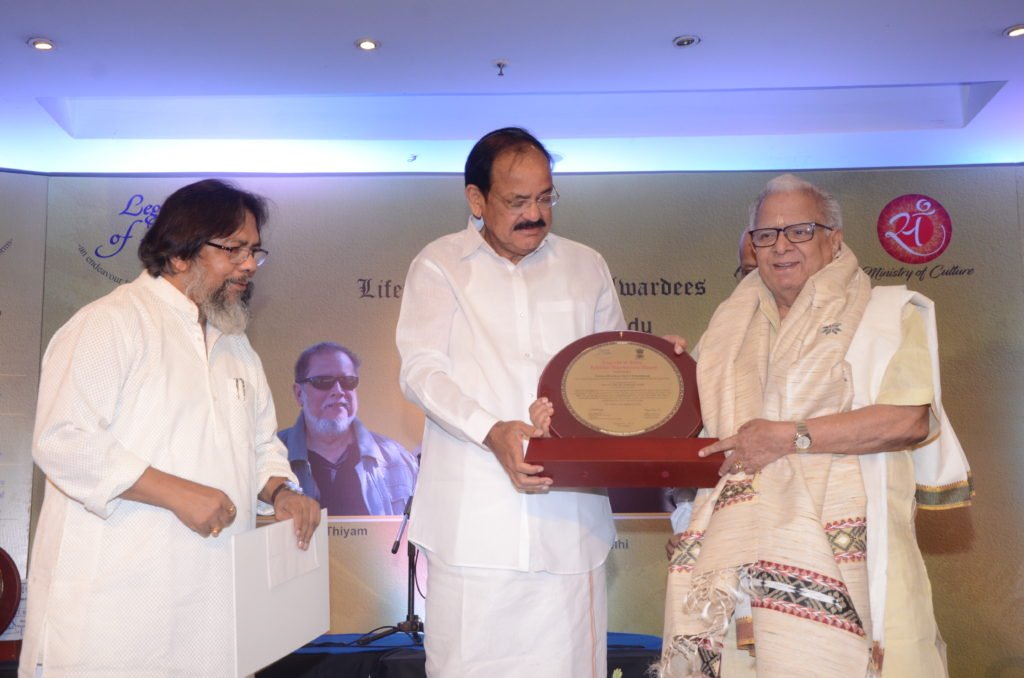 Krishnan, in his own words at the event, completed 82 years in the field of music and has been one of the leading names in Indian classical music. I fondly recall that the award ceremony concluded with a poignant violin recital by the music maestro Krishnan himself, who said he was honored to be presenting a song by "the great Thyagaraja," in the presence of M.Venkaiah Naidu , Vice President of India.
It is said that his greatest assets are his understanding of ragas and conviction about music. Even though so many things changed over decades in the music world, he had the conviction about good music and would only offer that —"if you like it you come to my concert." Krishnan said.
Violin maestro T.N. Krishnan entered the music world as a child prodigy and performed till his last days. Krishnan also excelled as a teacher and he was the professor of music, he became the Dean of School of Music and Fine Arts, University of Delhi. He was known as Professor Krishnan in the music world. He won many awards, including Legends of India Lifetime Achievement Award,  the Padma Bhushan and the Padma Vibhushan.
Dipayan Mazumdar